Constant Disruption Is, And Always Has Been, The New Norm
August 24, 2023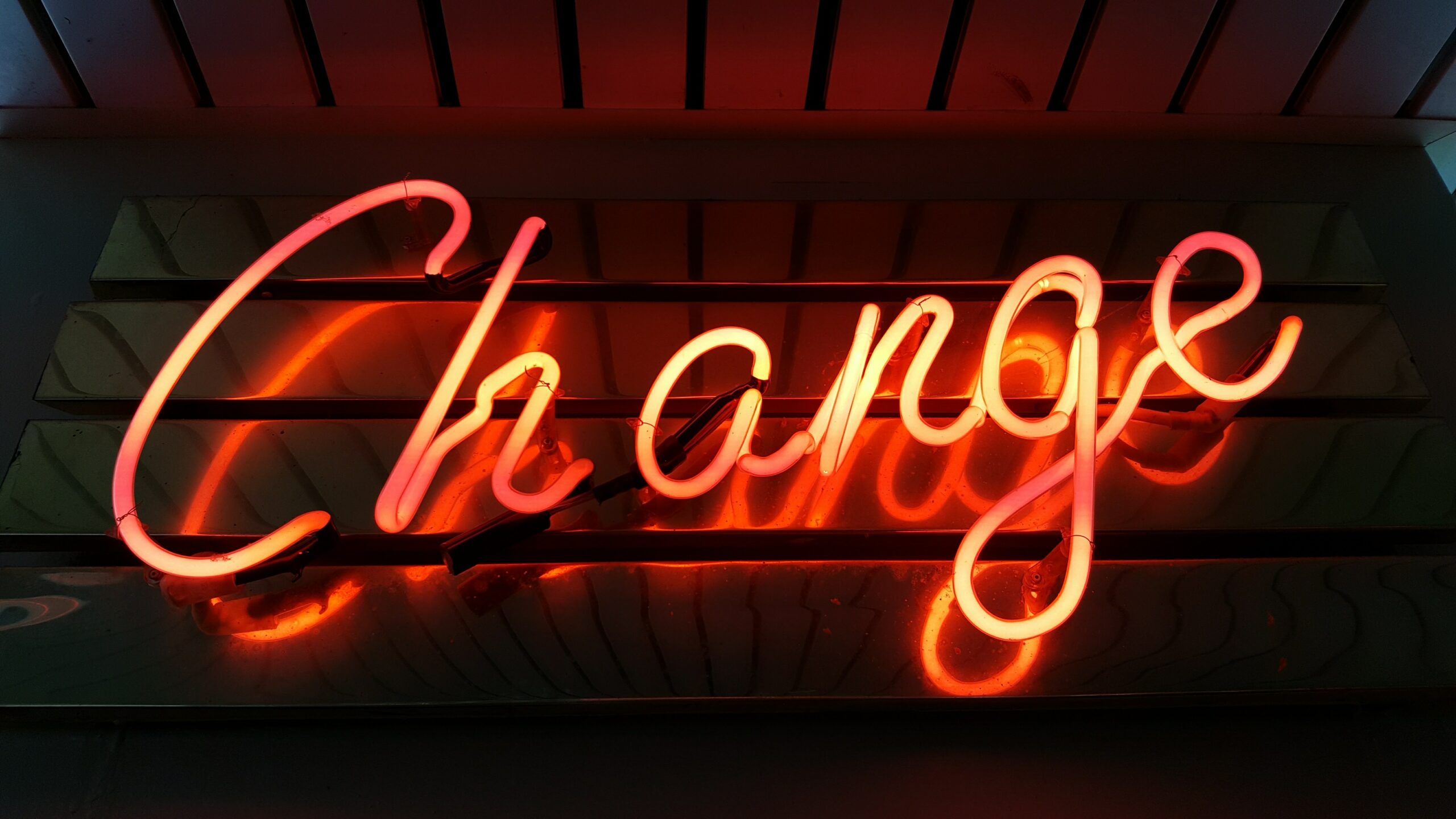 It has never been more true that nothing stays the same because nothing ever has—or ever will. And while it's easy to point to seismic events in recent history like Brexit, COVID, Climate change, disruption is also evident in the details. 
Starting with what we eat.
Something changed with food in the UK twenty years ago that captured the country's imagination. Now obviously you didn't have to be an astrophysicist to predict the eventual trends that would follow, but the change in the British food scene was a radical transformation. I remember being fascinated by the differences between UK grocery stores, like Waitrose and Tesco, and their dull American cousins so much so that I wrote a white paper detailing the quiet rise of organic foods and farm-based products in Britain and its grocery store's progressive approach to private label.
Britain's relationship with food (and their reputation for it) changed for the better—as the rise of new celebrity chefs, like Jamie Oliver and Nigella Lawson, helped turn food into entertainment and helped solve the mystery of preparing real, delicious food, making it simple and sexy in the process.
Over the past twenty years, America's relationship with food has experienced a dramatic shift, as we've seen the successful growth of farm-to-plate produce, micro-breweries, better-for-you restaurants and emergent good-for-you packaged food brands. The entire food ecosystem is undergoing a radical transformation.
Envoy has been deeply involved with a wide variety of food and beverage brands over the past 20 years. We've seen innovation accelerate in all facets of the industry driven by category disruptors, like Califia Farms, Beyond Meat and Chobani, who have forced established global brands, like Campbell's, Kellogg's and Nestlé, to rethink their approach to business.
What has happened in food is a reminder that entire industries undergo radical disruption—in part due to the pursuit of better and in part due to complete reinvention. Nothing stays the same because nothing ever has. Look at what Uber has done to the taxi industry or what Airbnb is doing to hospitality and you'll see how established systems can be totally disrupted.
So no matter what industry segment you operate in, if you're not thinking about how to evolve and disrupt your own business model to be more compelling and relevant (before someone else does), you might find yourself fighting for your very survival.
Let's take a quick look at a couple of obvious segments that need to undergo radical disruption.
Wake up retail—digital ate your lunch and it's coming for your dinner too.
Westfield Shopping Centers used to represent predictable, unspectacular malls home to large retail boxes that offered very little to engage and connect with the local communities they were a part of. Their leadership realized the world of retail was rapidly changing and consumers needed compelling new reasons to visit their malls. Working closely with their team, we developed a dynamic positioning and design process that helped re-image each of their malls as a customized, compelling, relevant community-specific destination. As each mall was scheduled for redevelopment, an individual positioning brief was created to guide the design and experience development, helping ensure that the design was informed by the mall's connection and relevance to its immediate community.
Department stores need radical intervention and reinvention. And no one knew that better for his time than the famous retail entrepreneur Harry Selfridge. Selfridge understood what it meant to be a must-visit destination, evolving and pushing the boundaries of store design to meet the untapped desire of the consumer. While the years have passed, not much has changed. Despite the explosive growth of online retail, most department stores today remain uninteresting, unrewarding and unfulfilling experiences. In the past, Nordstrom was always an exemplar for retail leadership—earning the highest reputation for service—but like its competitors, it faces relevance, value and experience challenges and needs to re-imagine its place and relationship with consumers. After working closely with Stitchfix, it's clear that elegant and digital solutions solve the time, selection, curation, simplicity and instant-gratification challenges traditional retailers, like Nordstrom, haven't yet been able to address.
While helping to design the digital strategy for emergent luxury retailer PIRCH, we became intimately familiar with how their business model is purpose driven and service lead, with the consumer at the center of every experience. They're absolute masters in experience and relationship design—combining education, service, elegance and value to deliver on their promise. They are a must-study for any retailer or brand looking to re-invent their model.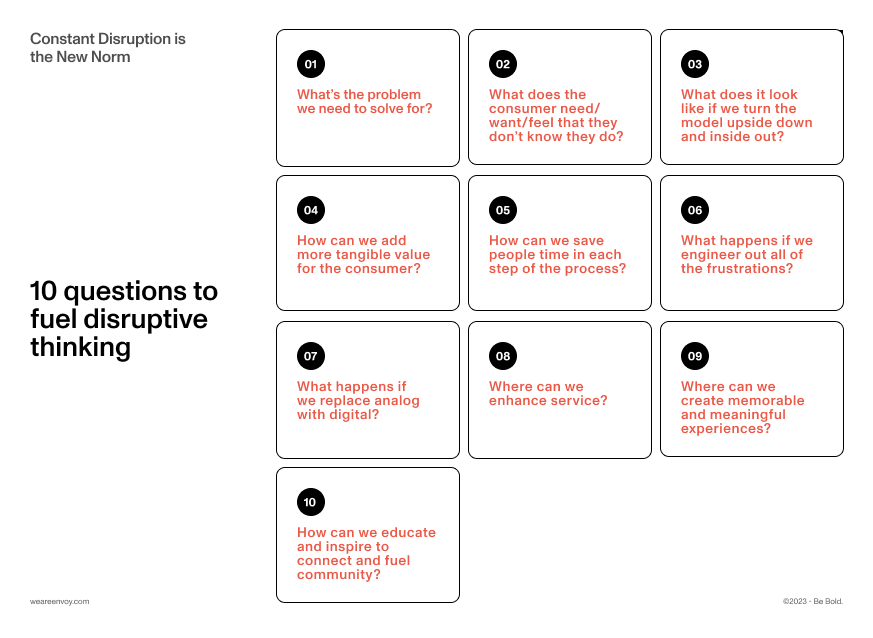 Buying a car is a miserable waste of time
Buying a car is likely the second most expensive purchase you will ever make in your life, and yet it often feels like a visit to the proctologist. Much like the mall and the department store, the entire car buying experience needs an overhaul. Why waste time driving to a dealership, test driving a car, haggling over sticker price and filling out reams of paperwork? And, it's not an isolated event—it's basically the same unsatisfying experience regardless of the brand. Tesla broke the model and redesigned the buying experience while CarMax engineered some of the pain points out of the traditional car dealer experience by designing a connected consumer-centric journey that combines the power of digital and that of physical to offer greater efficiency, selection and value to the consumer. They've both gone part of the way, but it's time to shake up the entire consumer experience and relationship with car buying and do it in a meaningful and tangible way before the likes of some "Amazon for cars" turns this category upside down and inside out. Maybe there will be a dealer-less experience when driver-less cars become mainstream? Until then we're in the driver's seat.
Heads up, nature is going to be the radical disruptor
When coming back to the UK, I'm always on the lookout for what's new and different to see what ideas might hop the pond (and vice versa). I know it's far from a new subject, but climate change seems to be rising to the surface of pubic perception in the UK—as it should. And, while it didn't quite receive front page treatment when it came out a couple of weeks back, a report from the Committee on Climate Change (CCC) paints a disturbing picture of the impact they expect to see based on the rise in temperature. They warn of more widespread flooding and new diseases among the consequences— consequences that require our urgent attention. In the report, it claims that the UK is poorly prepared for the inevitable effects global warming will have in the coming decades. These effects include deadly annual heatwaves, water shortages and difficulty producing food along with other unforeseen outcomes. Nature is the ultimate disruptor. There needs to be an urgency within us to address (and anticipate) the potential impact of global warming, as it threatens to disrupt so many parts of our daily life. If not, then we might find ourselves fighting for our very survival. The time for disruption and changing consumer behavior is now. Time isn't on our side.
Uncommon questions to fuel disruptive thinking:
There is absolutely no doubt that innovation should be a key driving principle in every business and that regardless of the department we operate in, we should be encouraged to think about how we can disrupt, iterate and innovate. It's a mindset that has to be fostered from leadership. One of the basic catalysts for fueling innovation is curiosity and the power of questions. Here are a number of them that can help start that conversation:
What's the problem we need to solve for?

What does the consumer need/want/feel that they don't know they do?

What does it look like if we turn the model upside down and inside out?

How can we add more tangible value for the consumer?

How can we save people time in each step of the process?

What happens if we engineer out all of the frustrations?

What happens if we replace analog with digital?

Where can we enhance service?

Where can we create memorable and meaningful experiences?

How can we educate and inspire to connect and fuel community?
Are you interested in exploring new ways to evolve your brand or business? Contact us at engage@weareenvoy.com or follow us LinkedIn.